2023 Belmont-China Canton Fair Exhibit Successfully Ended
Views: 21 Author: Belmont Publish Time: 2023-10-26 Origin: https://www.belmont-tech.com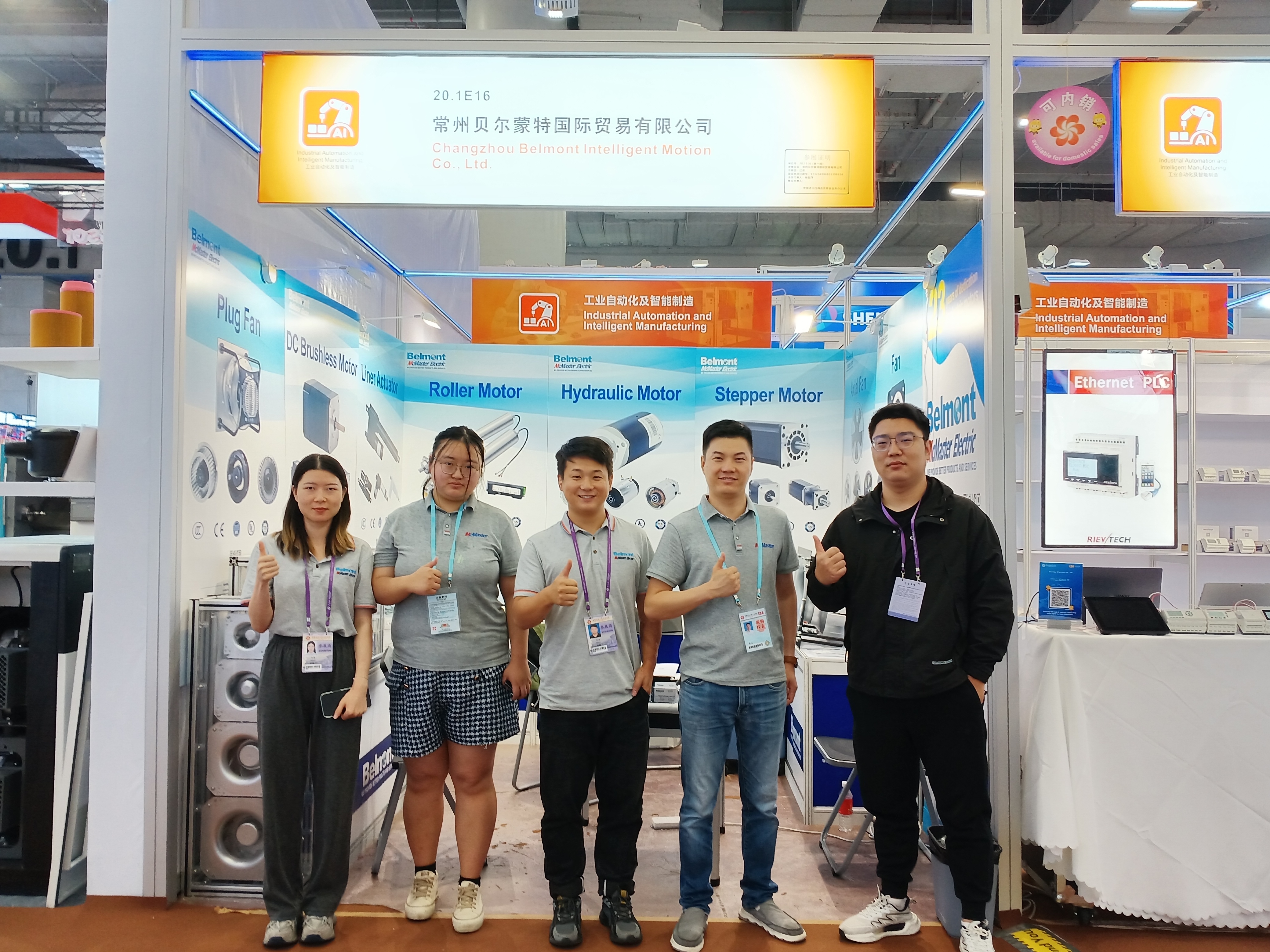 As an exhibitor at the Canton Fair,
Belmont has always been upholding the concept of "Precision Control, Driving the Future" to support our customers with excellent quality,
fast delivery and comprehensive services.
During our participation in the Canton Fair, we not only displayed our products and application solutions such as motors and fans,
but also established valuable connections with partners and buyers from all over the world.
Canton Fair is a global trade event and a platform to showcase innovation and cooperation.
Here, we not only saw the rise of China as a manufacturing center, but also witnessed the importance of global trade cooperation.
We are proud to be part of this event and proud to promote the prosperity of global trade.
Throughout the week, we shared our products and technologies with distinguished guests and visitors,
gaining valuable feedback and opportunities for collaboration.
The experience not only enhanced our business but also added more international reach to our brand.
We have gained good results during this period of time because of our partners' trust in us,
trust in the quality of the products that correspond to our products,
and trust in the development of China's manufacturing industry.
We would also like to thank our team whose hard work and dedication made the success of this exhibition possible.
They are the key to our success.
Finally, I would like to thank again everyone who visited our booth and the organizers of the Canton Fair for your support and trust.
We look forward to working with you in the future as we continue our efforts to promote global industrial automation and innovation.
Thank you all!